Next Urban Journal Event
There are no upcoming events at this time.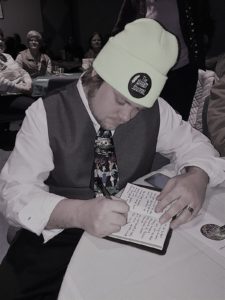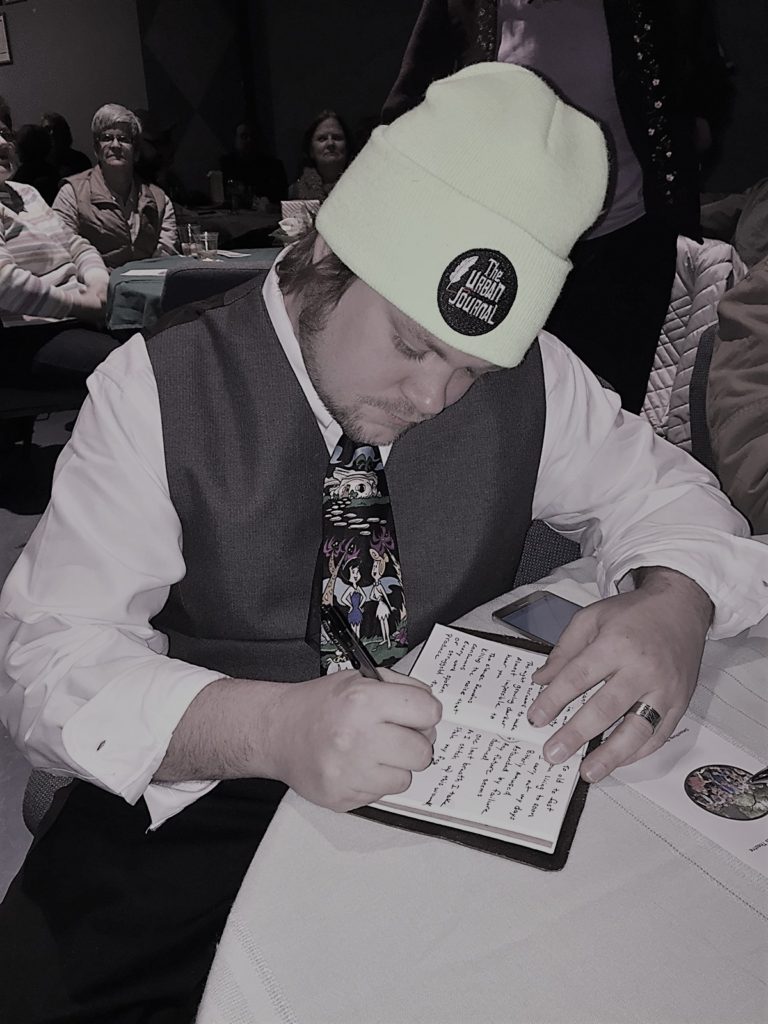 Message from Mike:
My name is Michael Prenosil and I was born and raised here in Minnesota. I have been writing for 16 years in a free form style of poetry. I write and preform original works as well as publicly speak out against severe depression. I have struggled with this on a personal level throughout my life. It's not what ales me but instead fuels my passion to write and preform.
I am the co-founder of The Urban Journal here on the east side of St. Paul Minnesota. The Urban Journal is a writing preforming club. We devote our time once a month to invite all artists in literature to join us as we have guest speakers and educational workshops about past and present literary works. The second half of our meetings are held primarily for the expression of spoken word performances for all our personal, collaborative, and workshop pieces. I am an advocate for any one who wants to write or preforms literary art. I attend the east side pride open mic night at The East Side Freedom Library as well as preforming at The Tap. I am currently working with The Show Gallery in lower town St. Paul to bring spoken word to there venue. My words and my life are dedicated to helping others find THEIR VOICE at TheUrban Journal and all events here on the east side.
---
Call to apathy
It changes...
Like the pass of time
Not likely relevant to reason
Not likely upon the mind
Forever a drift
Into infinite eternity
Lost like a comet
Wandering amongst the galaxy
Is it out there?
Will I remain aloof?
To the sound of existence
To the sound of truth
Will we live without living?
In short our stride
Never accepting a dream plausible?
Never getting the chance,
To prove the nature of our crimes
Hold the virtue of the present,
try and let go
of All that's deemed relevant
I will find my call for dissidence,
I will warn the mast
NOT to hold the weight of humanity,
But use the cadence of our intellect
To reflect the power of our past
~Mike Prenosil