My name is Michael Prenosil and I was born and raised here in Minnesota. I have been writing for 16 years in a free form style of poetry. I write and preform original works as well as publicly speak out against severe depression. I have struggled with this on a personal level throughout my life. It's not what ales me but instead fuels my passion to write and preform.
I am the co-founder of The Urban Journal here on the east side of St. Paul Minnesota. The Urban Journal is a writing preforming club. We devote our time once a month to invite all artists in literature to join us as we have guest speakers and educational workshops about past and present literary works. The second half of our meetings are held primarily for the expression of spoken word performances for all our personal, collaborative, and workshop pieces. I am an advocate for anyone who wants to write or preform literary art. My words and my life are dedicated to helping others find "THEIR VOICE" at The Urban Journal and "Tap" events here on the east side and our expanding venues.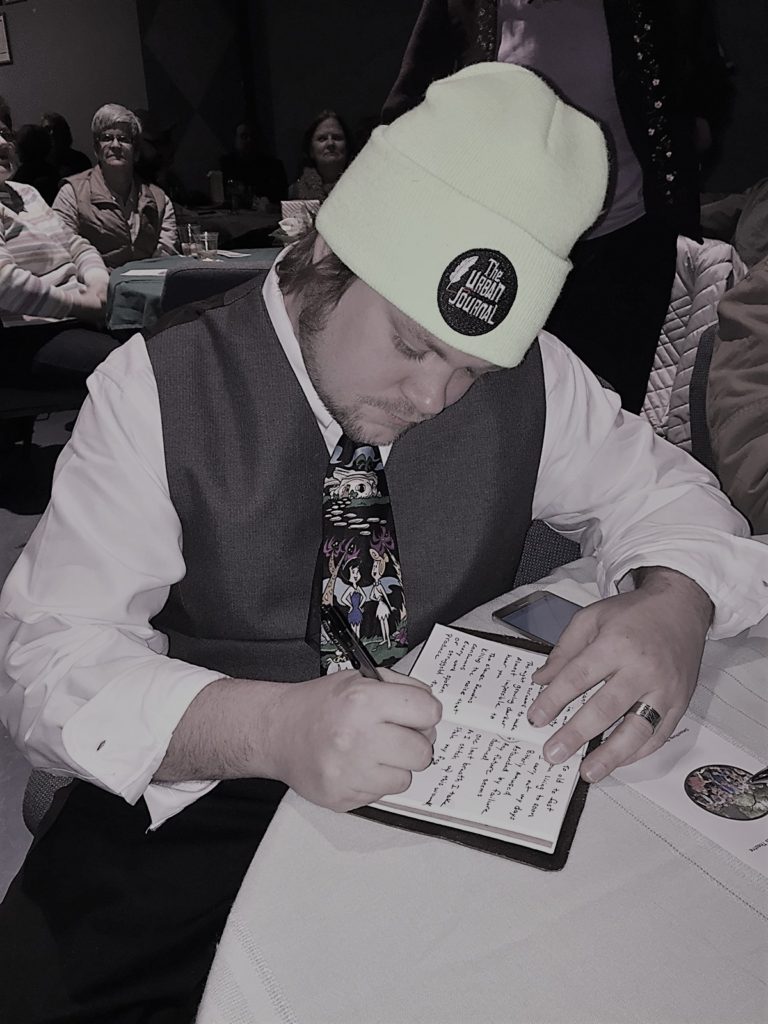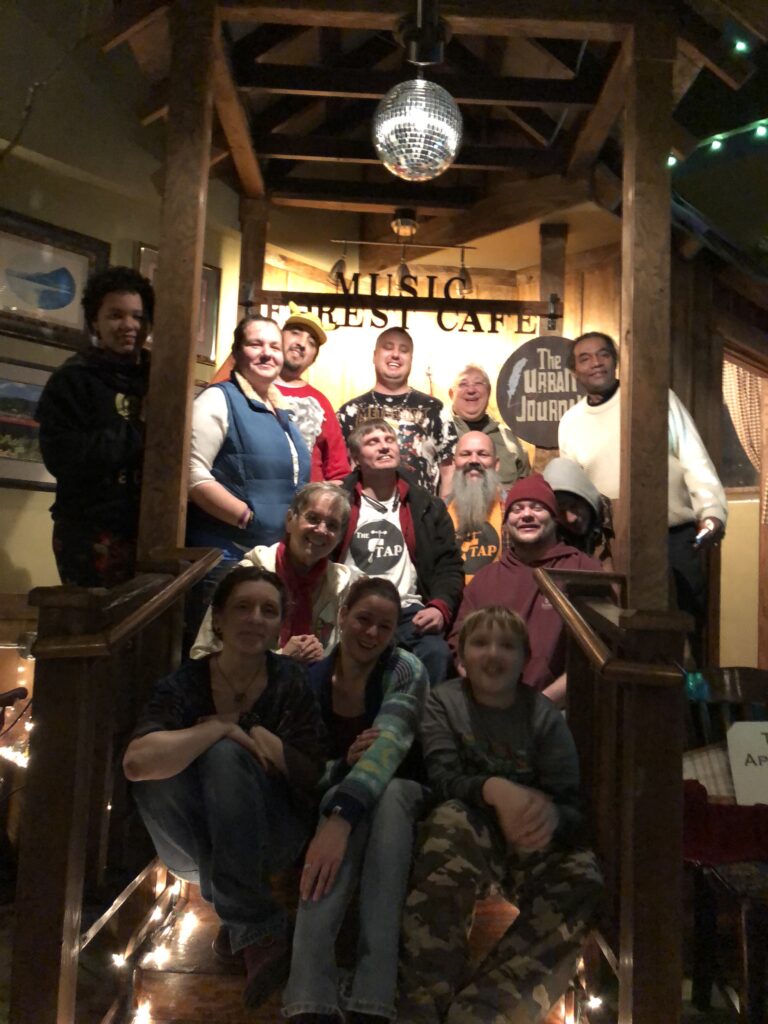 Upcoming Urban Journal Events
There are no upcoming events at this time.
If you'd like more information about the Urban Journal, or become one of our featured artists, reach out to Mike.
When I think of what it means to be alive, to be here, to exists in this space, at this time, in this moment, I think of what it must mean to breathe. I think not of what surrounds me, but with the question of, what right do I have to compare this creature to another? It's astounding—the creation of this complex puzzle that lines up so perfect, so determined, so brave. To become something of thought, of compassion, of intelligence— I have no option but to weigh heavy the choices I make, the love that I share, and the history I leave behind.
I am just a man
Nothing more nothing less
I am the space
Between life and death
I am not bound
By fear or regret
I am not held
In regard or a passing attempt
I am furthest away
As close as I can get
I am always alone
With too many friends
I am the past
Watching this future
I am standing still
Trying to move faster
I am falling down
While rising up
I am too much to take
And yet not enough
I am the last time
And the first to admit
I am the one
You will forget
~Mike Prenosil