The TAP Wheels Up! July 18th
July 18 @ 9:00 am

-

5:00 pm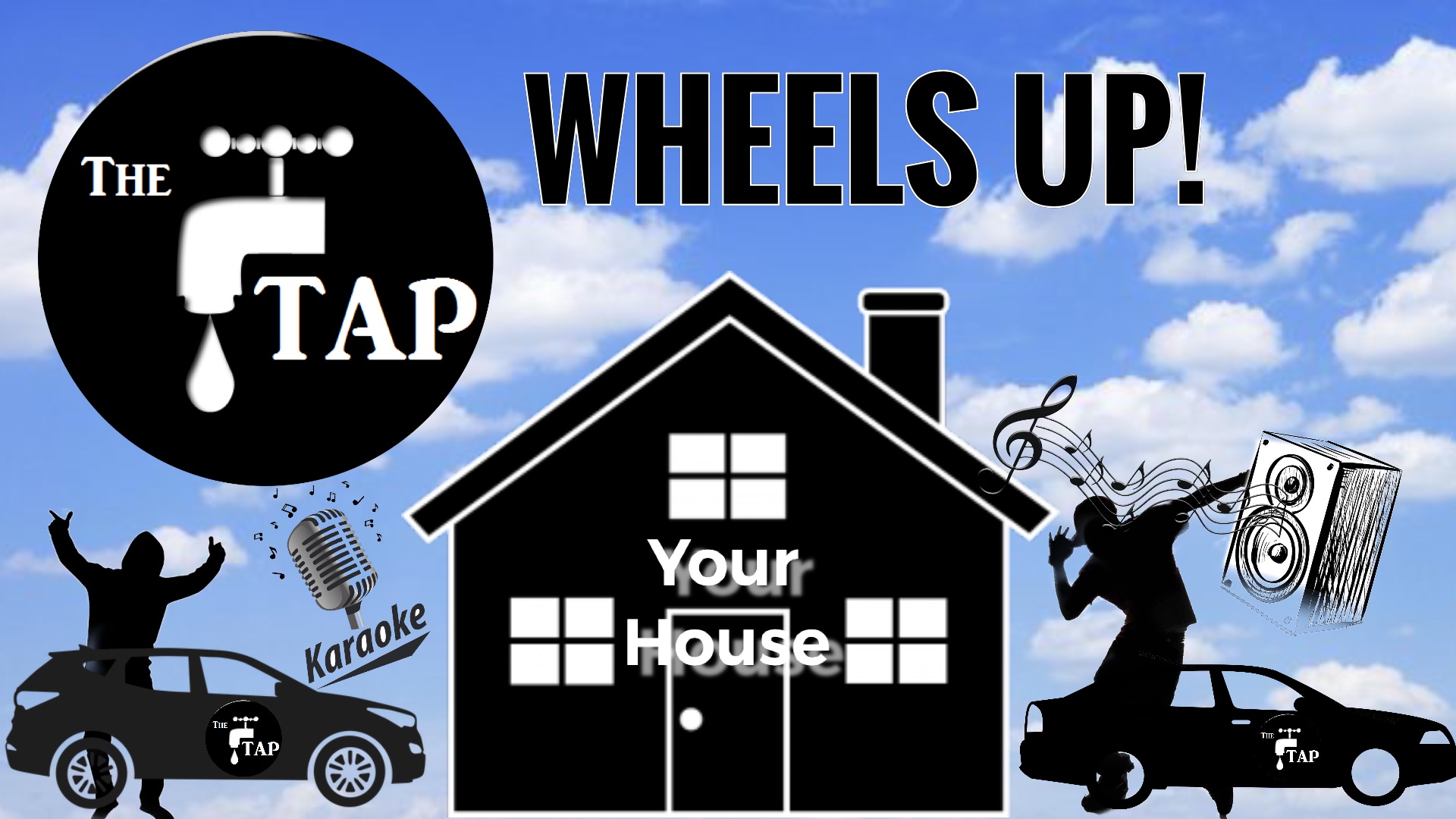 THE TAP IS GOING WHEELS UP…AGAIN!
JULY 18TH
Our 1st ever TAP Wheels Up was such a fabulous success, we've decided to go Wheels Up once again. Time allows for only a limited number of stops, so be sure to sign up quickly to be added to the list. If we weren't able to stop at your house in June, you will have first priority.
WHEN IS IT?
Saturday July 18th
WHAT IS TAP WHEELS UP?
We'll roll up to your house and throw a TAP party! We'll play three songs that YOU CHOOSE! Select a few favorite dance tunes or sing a karaoke song! Then we'll move on to our next destination! We spend about 20 minutes at each stop.
We'll have some snacks and soda, like we do at our regular TAP events.
HOW DO YOU SIGN UP?
If you'd like The TAP to stop by your house on Saturday July 18th, we're going to need some information.
HERE"S WHAT WE NEED:
– Your Name
– Your Phone Number
– Your Address
– 3-Songs Of Your Choice ***
***Please indicate karaoke songs.
Email or Facebook Messenger the above information to DJ JOHNNY
Email: john@yourtap.org
Facebook Messenger: Tapper John
Once we receive your request, we'll get back to you about a week before the event with a time to expect us! Times will be scheduled from 9am to 5pm on Saturday July 18th. Please allow a one hour window (30 minutes before or after your scheduled time). We're going to try to get as many of you in as we can.
NOTE: All TAP-Wheels Up requests must be made by SUNDAY JULY 12th!
That's it! We'll see you soon! The Wheels Are Up and we're ready to PARTY!!!!