TAP Wheels Up! – Saturday May 22nd (Full)
May 22 @ 9:00 am

-

5:00 pm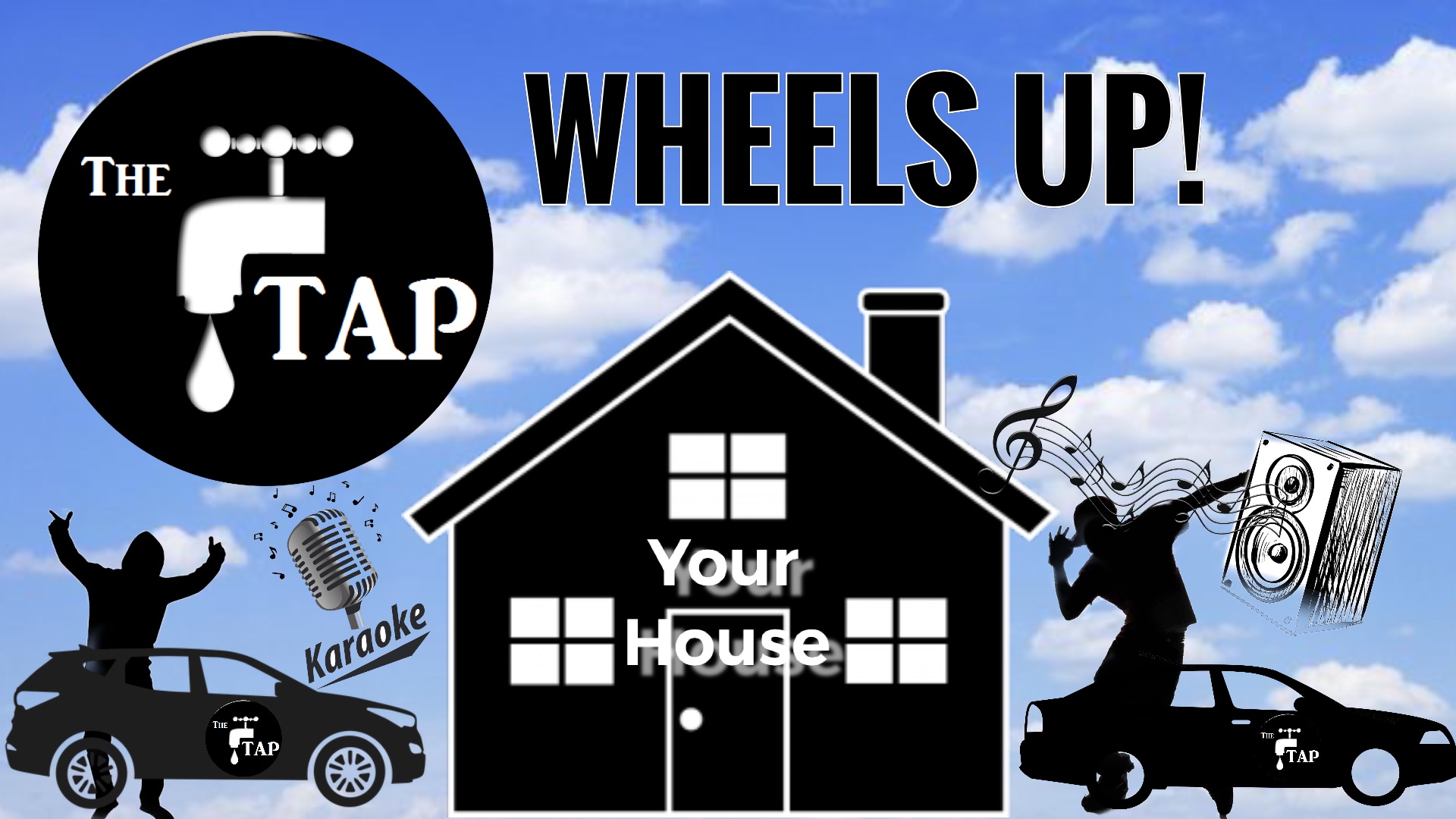 ** SCHEDULE IS FULL **
Hello TAP Friends!
We're no longer taking registrations for the May 22nd TAP Wheels Up, as our schedule is full.
If you weren't able to sign up this time, or May 22 didn't work for you, we will be doing another Wheels Up in June, so stay tuned.
For those of you that have signed up, and have received a confirmation email from Tapper John that you've been added to the schedule, we'll see you on May 22nd!
---
ONCE AGAIN, THE TAP IS GOING WHEELS UP!
WHEN IS IT?
Saturday May 22, 2021
If TAP Wheels Up has not been to your house yet, you will have first priority for May 22nd. Time allows for only a limited number of stops, so be sure to sign up quickly to be added to the list.
WHAT IS TAP WHEELS UP?
We'll roll up to your house and throw a TAP party! We'll play three songs that YOU CHOOSE! Select a few favorite dance tunes or sing a karaoke song! Then we'll move on to our next destination! We spend about 20 minutes at each stop.
We'll have some snacks and soda, like we do at our regular TAP events.
---
If you'd like The TAP to stop by your house on Saturday May 22nd, we're going to need some information.

HERE'S WHAT WE'LL NEED:
– Your Name
-Your Phone Number
-Your Email Address
– Your Address
– 3-Songs Of Your Choice.
Songs can be for dancing or karaoke.
You'll also need to indicate if your song is for Karaoke or Dancing.
We now have a sign up form!!!


Click on the registration button below to sign up for TAP Wheels Up!
Once we receive your request, Tapper John will confirm if you're on the list.
On Monday May 17th or Tuesday may 18th, we will let you know what time to expect us! Times will be scheduled from 9am to 5pm on Saturday May 22nd.  Please allow a one hour window (30 minutes before or after your scheduled time). We're going to try to get as many of you in as we can. 
NOTE:
ALL TAP WHEELS UP REQUESTS MUST BE SUBMITTEDBY SATURDAY MAY 15th.
** SCHEDULE IS FULL **
That's it! We'll see you soon! The Wheels Are Up and we're ready to PARTY!!!!