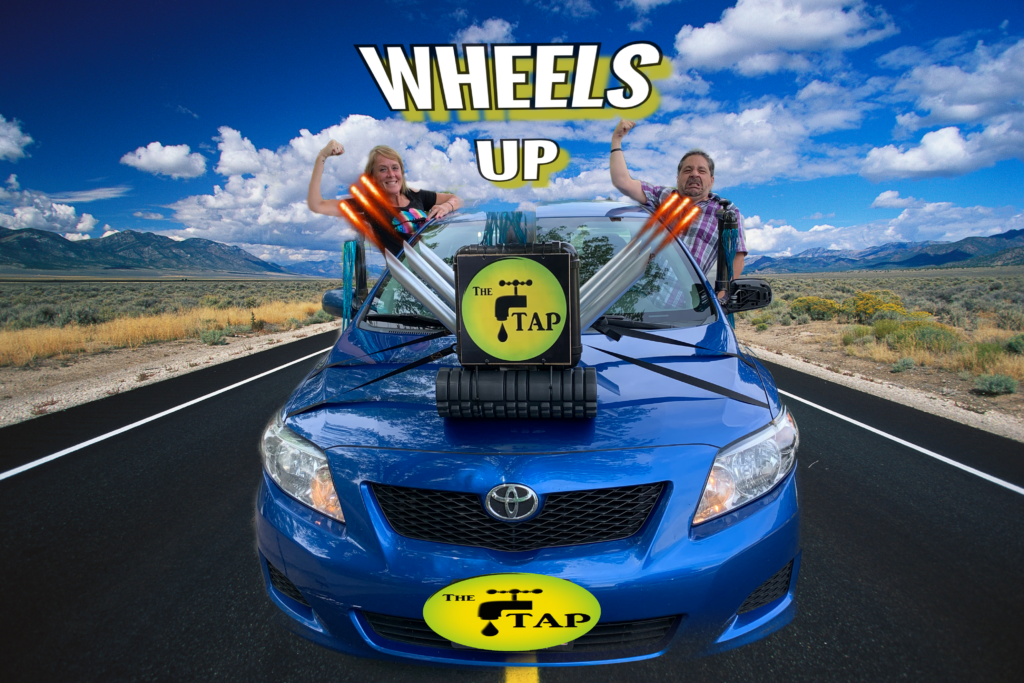 Hey TAP Nation! We're filling up fast for the May 22nd Wheels Up! So if you haven't signed up, your going to want to do that in the next day or so. If we fill up, there'll be another Wheels Up in June. Stay tuned.
---
ONCE AGAIN, THE TAP IS GOING WHEELS UP!
Saturday May 22nd
9:00am to 5:00pm
WHAT IS TAP WHEELS UP?
We'll roll up to your house and throw a TAP party! We'll play three songs that YOU CHOOSE! Select a few favorite dance tunes or sing a karaoke song! Then we'll move on to our next destination! We spend about 20 minutes at each stop.
We'll have some snacks and soda, like we do at our regular TAP events.
If you'd like us to stop by your house on Saturday May 22nd, you'll need to register. For more info on TAP Wheels Up, and the registration link, click HERE.